The Inner Capacities for Change
At the end of July 2019, eight participants from five different countries joined us in Sweden for the first Social Presencing Theater (SPT) Summer Retreat. A small-scale five days program to conduct an in-depth exploration of the capacities that can be cultivated through practicing SPT. To help deepen the practice we added meditation and experiences in nature. The retreat brought "subtle big change" as one of the participants put it, and despite of meeting challenges along the way – there was a shared sense of deep gratitude for the experience.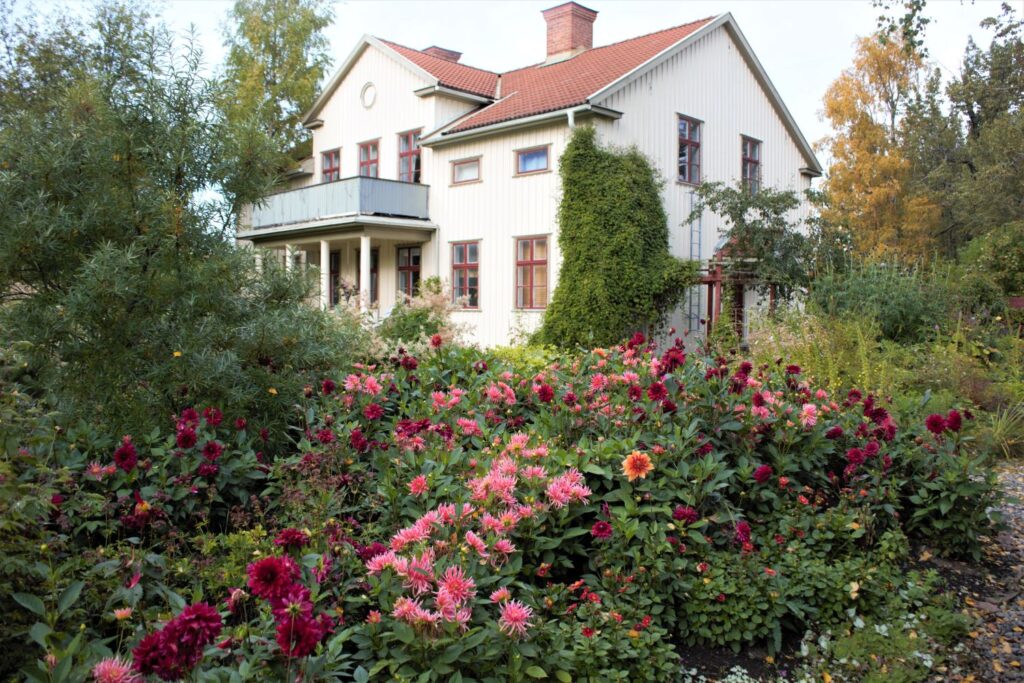 Different ways of using the Social Presencing Theater practice
There are two ways to apply the embodied awareness practice called Social Presencing Theater (SPT). The most obvious way is to use it as a tool within change initiatives and processes – as it is part of the change method Theory U. With the SPT tools it is possible to explore and make visible the social systems – including leadership and relational issues – that we are working with.
A less obvious way to apply SPT is to use the method to cultivate and build inner capacities for change, leadership and relations. This way of applying SPT is at the core of Theory U and SPT. One way to put it, is by using the words of former CEO of Hannover Insurance Bill O'Brien:
"The success of an intervention depends on the interior conditions of the intervener."
It is often more visible and easier to spot how SPT can help facilitate change when we use it as a tool in change processes – for example a 4D Mapping or the Stuck Exercise. The cultivation of inner conditions is more subtle, takes time and requires a lot of practice – the changes comes in little steps one insight or new capacity at the time. It might look insignificant, but over time those little changes add up and can totally change our perspectives, how we sense things and how we act – our ability to stay in touch with our authenticity – things that we can use in all situations and that benefit all change processes that we are part of.
The SPT Summer Retreat in Sweden
We believe the capacity building practice of SPT to be very powerful, and that is why we wanted to offer the SPT Summer Retreat in Sweden. We wished to offer an in-depth program, focusing on building inner capacities. There are few opportunities for those who really want to engage in this personal development part of the SPT practice, and that was our motivation to offer such a program.
The first ever SPT Summer Retreat was held at the end of July. It was a very touching experience. We had a diverse group of eight participants from five different countries joining us. They had all felt drawn to the combination of SPT, meditation and nature that our program offered. It was a very dedicated group that really gave all they got – even if it was challenging from time to time.
We went through a U Journey together during the five days of the retreat. Our mission was to help the participants to deepen their SPT practice, regardless of previous SPT experience – some participants were beginners, while others were at an advanced level. For this purpose, we found it very helpful to introduce a new Nordic meditation path as well as experiences out in the big Swedish nature.
At the bottom of the U, during day three, we hiked in silence up to a mountain top. At the top we held a shared meditation and some rounds of the SPT exercise Field Dance. In Field Dance the practice is to act from a sense of deep presence and sense of oneself, within the group and in relation to the surrounding space – and to let the movements arise from that. The view and the connection with nature up on the mountain facilitated an expansion and widening of the practice.
A lot of intensity and energy built up during the retreat and there was a wonderful deepening of the practice. Sometimes it was possible to really sense how the participants mastered new capacities or took new steps. At the end of the program there was a shared sense of deep gratitude – gratitude for having shared the experience with each other, to have touched and been touched by each other's authenticity, vulnerabilities and strengths. There was a deep sense of connection and respect for the diversity of the group.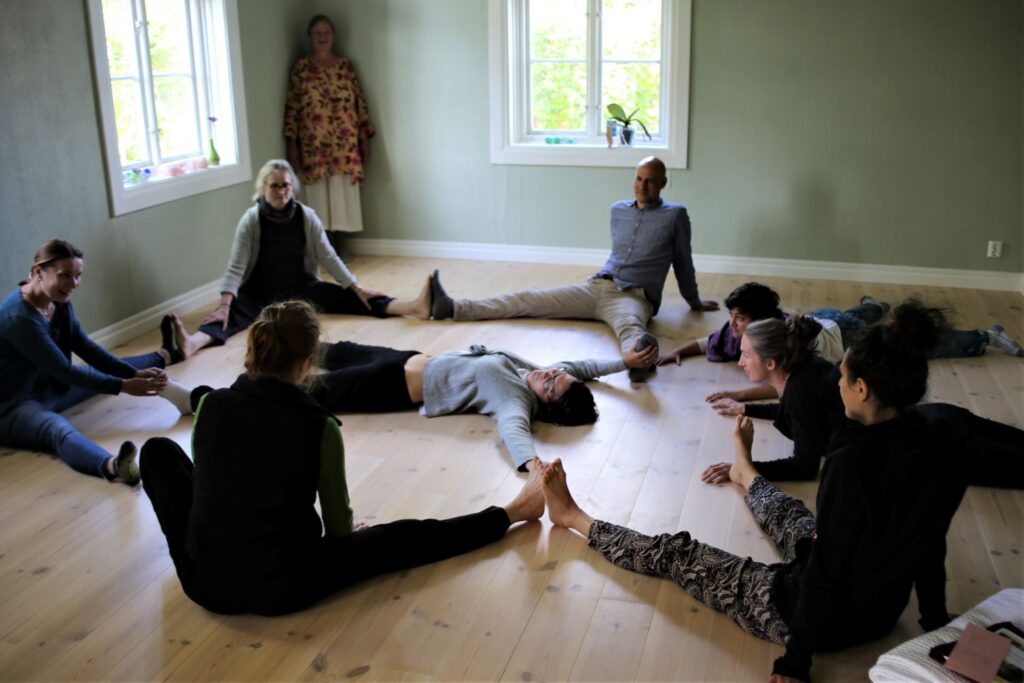 The subtle changes that makes a huge difference
We knew that some of the fruits of the practice wouldn't be apparent until the participants were back in their normal life. So, a few weeks after the SPT Summer Retreat we gathered again on a video call to reflect together on the retreat. It was a beautiful sharing, where the participants shared the changes in perspective or the change in how they sensed things differently. Some changes were small others profound.
One of the participants shared some reflections with us about how things were after coming back home from the SPT Summer Retreat:
"I feel a difference in the way I envision the coming month – less anxiety and fear, more openness to what is emerging."
"What comes to me right now is that I have learnt to be more humble and authentic – it seems slightly easier to be myself and accept others as they are. […] I had a professional meeting a few weeks ago, and it was a big difference from usual. I just was who I was in the moment and I connected with the people and was not trying to be as they wanted me to be – which was quite nice."
Another participant described getting back to everyday life like this:
"So, when I came back, at first, I was very uplifted, open hearted. And what I noticed was, when I wrote it down, I found a description: subtle big change. With subtle I mean that it is very fine thing, not visible on the outer appearance. But a big thing because I feel so much different about it, about the way that I do little things – when communicating with others, when in nature around the house […] so my connection to nature has a different quality since I am back."
Those statements are such great examples of how those seemingly small changes in the inner conditions, really can result in profound change – new ways of experiencing and being with oneself, others and nature.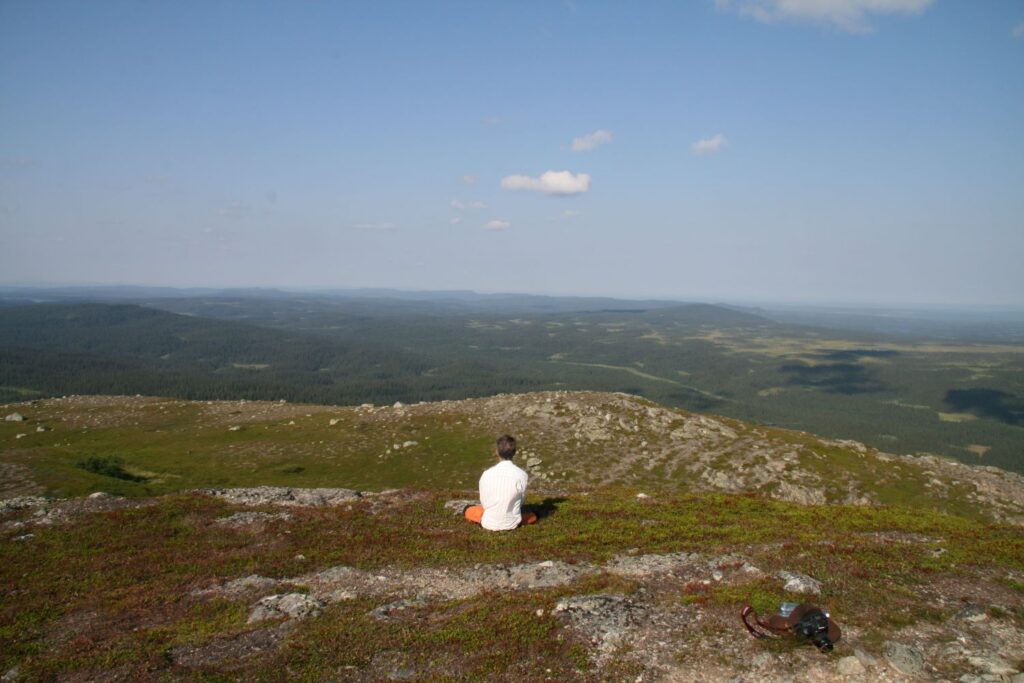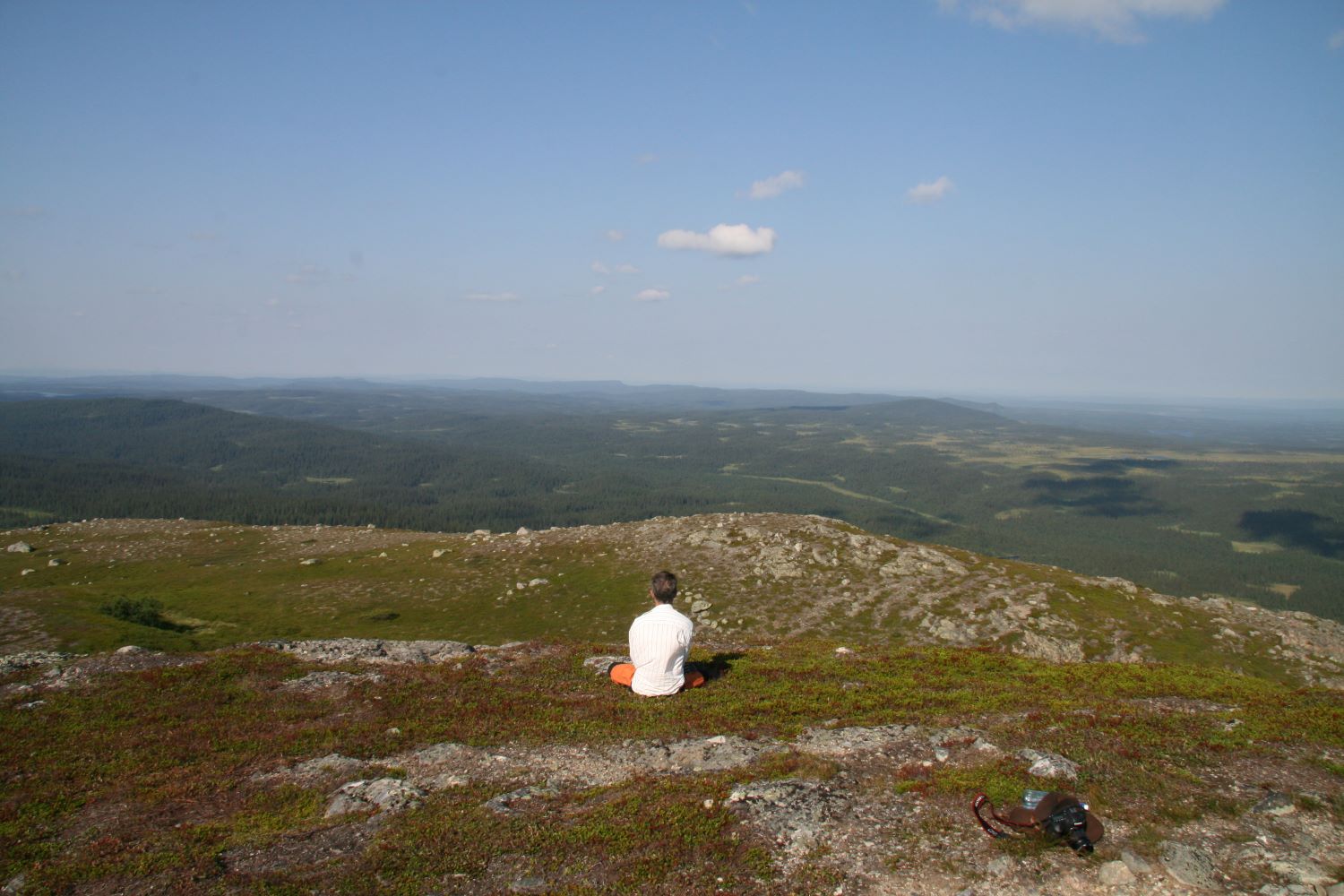 Challenges and the never-ending practice
A retreat is about intensifying the energy and the practice, to build new capacities. We try to unlock some of the energy we normally use in everyday projects – in order to be more present in the unfolding moment. Most of us are not used to this more "liquid" energy and it might be hard to stay with that higher intensity. When we cannot stay with it, the energy tends to activate traumas and challenges from the past or channelize into great plans and ideas for the future. The practice is to again and again remind ourselves to let go of the patterns of the past and the inspiration for the future and come back to the present.
All the participants experienced challenges, to various degrees and of varying intensity during the retreat. One of them described it in the following way:
"For me the retreat was lovely. But it was also challenging. And coming home from it has been almost a grieving process. There are a lot of new elements in this practice, that I really haven't yet been exploring before in this sense. […] And widening up [the focus / perception] like this, that we have been practicing is quite unfamiliar and isn't something that comes naturally for me. And I also find it scary.
Personal development is rewarding, but rarely easy or comfortable. We were pleased to hear that despite the challenges many of the participants started – or integrated new elements into an already existing – daily practice, using methods from both the SPT practice and the meditation. Practice is the key to develop the inner capacities further and to deal with some of the challenges. A five-day retreat will of course not be enough, but it is an energizer and inspiration for the process.
The inner work is an ongoing process, we will never really be done.
Written by Liv Fabricius
SPT Teacher, Fabricius Resurs

SPT Summer Retreat
The SPT Summer Retreat was a 5 days retreat combining Social Presencing Theater, meditation and experiences in nature. It was open for everyone, both beginners and experienced SPT practitioners. The retreat was held at Resursgården, our retreat place in Ulriksfors, a small village in a sparsely populated forest and mountain district in Sweden. The retreat was hosted by Anders, Vivian and Liv Fabricius and facilitated by Anders and Liv who are both recognized SPT teachers.
The next SPT Summer Retreat will be on July 24th – 28th 2020.
If you want more information, please send an email to info@fabriciusresurs.se and we will keep you updated!
Bill O'Brien, Change, Change processes, Embodied leadership, In English, In-depth program, Inner capacities, Inner conditions, Leadership, Mountain top, Nature, New Nordic meditation path, Personal development, Relations, Retreat, Social Presencing Theater, Theory U