Utbildning
Vi håller i och arrangerar utbildningar, kurser, workshops etc inom våra fyra fokusområden:
– Ledarskap & förändring
– Integration & socialt arbete
– Pedagogiskt arbete
– Personlig utveckling & meditation
Nedan ser du våra kommande evenemang.
Vill du att vi ska skräddarsy någonting till din arbetsplats, organisation eller kanske en konferens – så skriv till oss på: info@fabriciusresurs.se

SPT Summer Retreat in Sweden
juli 24 kl 09:00

-

juli 28 kl 16:00

EUR400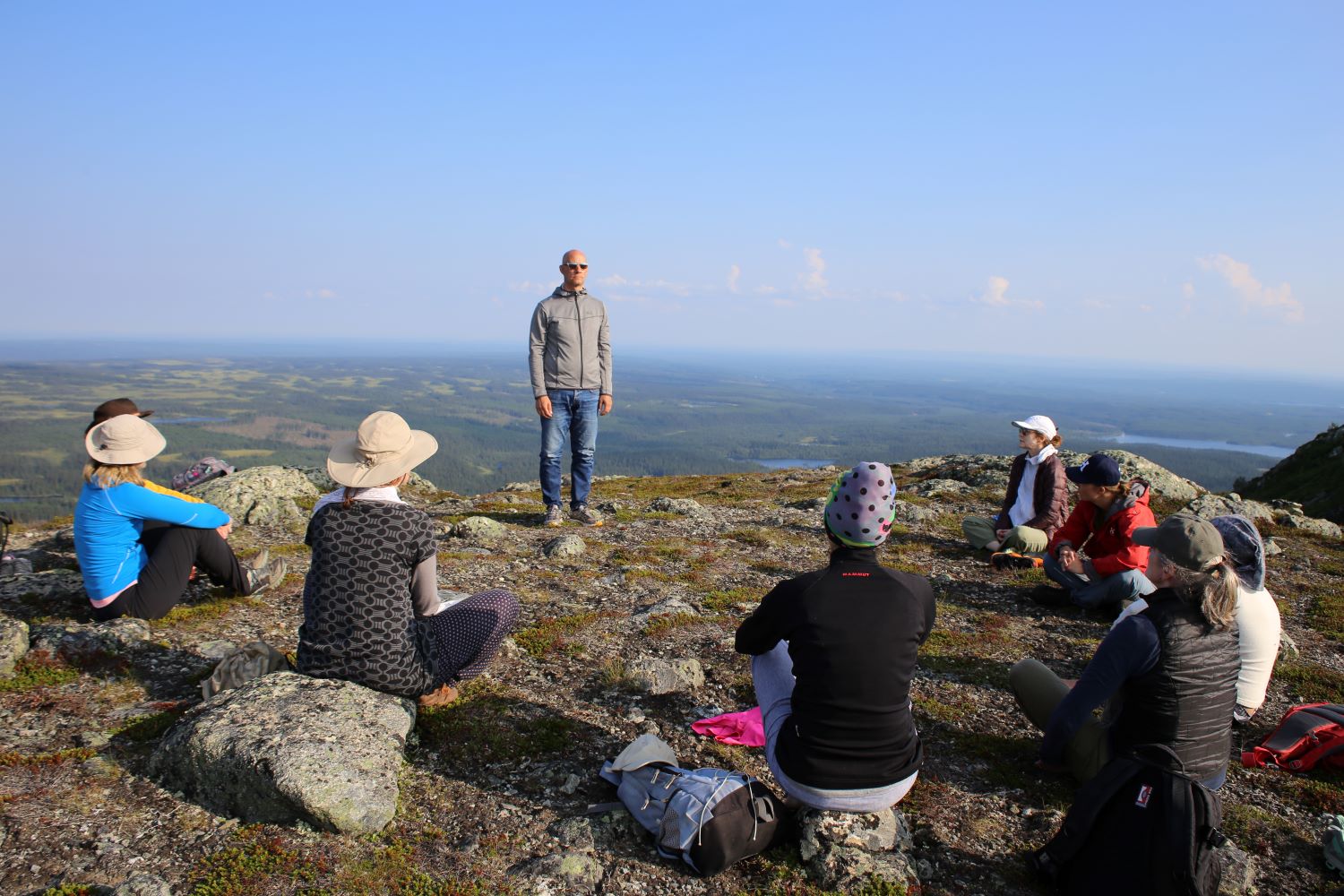 Read Coronavirus update below!
Social Presencing Theater (SPT) and meditation as sources of deeper Life Skills
Capacity building and deepening of the practice, through:
MEDITATION • SPT • NATURE • THEORY U
The intention
• Deepen and develop individual practice
• Explore the relationship between meditation and SPT
• Connecting inner nature with outer nature
• Provide theoretical background to explore the effectiveness of SPT
• Deepen the relationship between meditation and SPT
The basic frames will be similar to a meditation retreat – we limit our contacts with the outside world in order to deepen our individual and collective journey. We reconnect with our most natural (re)sources by turning our attention towards ourselves.
We will explore the relationship between meditation and SPT and dive into the inner capacities and life skills that you can acquire from practicing embodiment and presence. We refine our capacities of getting and staying in touch with ourselves, others and nature. The connection to nature will be an important part of the SPT Summer Retreat and we will involve both the garden and the wild nature in the area throughout the program.
SPT was developed as a mindfulness and awareness of body method within the framework of the social technology of presencing, Theory U. We will introduce the main aspects of Theory U and explore them more deeply with our practice. This allows us to generate ideas and prototypes how to utilize SPT for our personal development and as a means of transformation in our professional roles. The emphasis of the program is the practice and the shared experiences, but we also work with the relevant theoretical background that can help us navigate and deepen the exploration of the SPT practice.
The SPT Summer Retreat will count as a basic SPT course and qualify participants to join advanced SPT Programs. The program will also deepen and develop individual skills independent of previous experience with SPT and meditation.
Teachers / Hosting team
Your hosts at the SPT Summer Retreat will be Anders Fabricius, Liv Fabricius, Andrea Chlopzik and Vivian Fabricius.
All four of us have long experience as well as advanced training in SPT and meditation. We also have a background studying and using Theory U and we have all practiced different kinds of embodied awareness practices such as martial arts, Qigong or Tai Chi.
Anders Fabricius; SPT teacher, bodyworker, gardener and teacher on meditation courses and retreats. He has more than 40 years of meditation practice and embodied awareness training – Tai Chi and Qigong. Nature has always been an integrated part of his practice. For the past 19 years, Anders has been training Dzogchen meditation with the Danish meditation teacher Jes Bertelsen. As a teacher, Anders main interest is to carry out training in a simple and effective way, without compromising on depth and complexity.
Andrea Chlopczik; SPT teacher. She holds a Master of Arts in literature and language and a Master of Science in applied psychology (earned with a thesis on Theory U, published in 2015). She has a background in theater and a natural interest in observing and cultivating aesthetic phenomena. As a coach and facilitator, she works with individuals, teams and organizations. A practitioner of Daoist meditation and Qi Kung since 1999, she qualified as an Associate Instructor of the Universal Dao Basics (Mantak Chia) in 2007.
Liv Fabricius; SPT teacher. She holds a Master of Science with a major in Quality Management and Leadership (earned with a thesis on Theory U). She has been training Dzogchen meditation with the Danish meditation teacher Jes Bertelsen since 2005. Liv have focused on improving the pedagogical approach to SPT, with the intention of making the practice more accessible. She has developed methods that removes or reduces common hurdles and helps the practitioners to reach the deeper layers of the practice.
Vivian Fabricius; advanced SPT practitioner with more than 40 years of meditation practice. She is educated reflexology therapist and have been teaching Qigong and Tai Chi. She is the hostess of the retreat place itself and will be responsible for practical things like food and accommodation during the SPT Summer Retreat.
Detailed information
For more information and practical details, please read the full invitation here: Invitation SPT Summer Retreat in Sweden
Applications are sent to info@fabriciusresurs.se including a brief description of your previous experience with SPT, meditation and Theory U. Apply before May 15th 2020.
Coronavirus update
At this point we stick to the intention of going ahead with the SPT Summer Retreat. There is a lot of uncertainty about how things will unfold the coming months, but until we know more we will go ahead with our plans and hope that the situation will have stabilized by the end of July. We also want to inform potential participants that you will get a full refund if we must cancel the retreat and that we will take the final decision 4-6 weeks before the start of the course – in dialogue with the participants that have signed up. Please contact us if you have further questions!