Our Retreat Place
When you visit our retreat place, for an individual or group retreat or maybe joining at training course, you are invited into our life. We live and work here and a part of that is to receive guests, for a night's sleep or for a 3 months retreat.
Our retreat place is part of our vision of a more integrated life. It's not only a place, it's a lifestyle. We try, and of course often fail, to integrate contemplative practices such as meditation and Social Presencing Theater, work, social life and private life in one sustainable whole.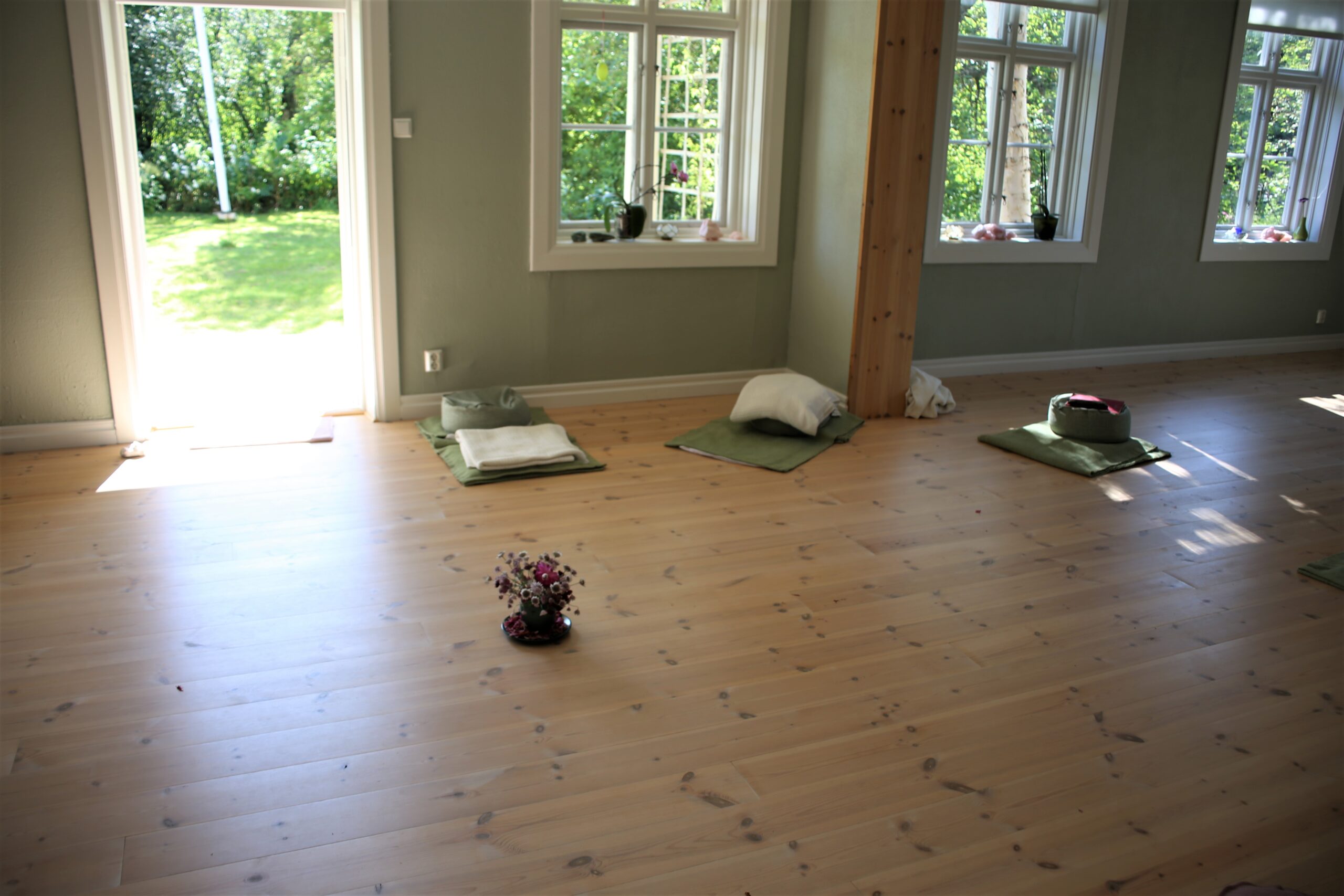 It's not a monastery, but our life is maybe not so far from a modern monastery life, where deeper principles somehow comes in first place, and we try to live our lives in practice. Not in a strict way, but in a soft way we are remembering our deeper values in everyday life.
Resursgården, or the "resource center" as the place is called, is located in northern Jämtland, a sparsely populated forest and mountain district in Sweden.
We operate in a quite small scale, we can accommodate 14 sleeping guest, and the rest of our facilities are scaled to suite the same number of guests.
The center is housed in traditional Swedish wooden houses from the 1880s. Surrounding the buildings, there is a big flower and kitchen garden, that provides organic food as well as space for contemplation.
The large garden creates a feeling of protection and peace. Within a stone's throw away you will find wild nature; forest, rivers and lakes.
We own and live at the property since 1994 and have worked ever since to cultivate the special qualities of calm and care that permeates the retreat place.
Love Vivian and Anders Fabricius

Bed & Breakfast, Bed & Meditation, Meditation, Resursgården, Retreat, Retreat Place, Social Presencing Theater