Utbildning
Vi håller i och arrangerar utbildningar, kurser, workshops etc inom våra fyra fokusområden:
– Ledarskap & förändring
– Integration & socialt arbete
– Pedagogiskt arbete
– Personlig utveckling & meditation
Nedan ser du våra kommande evenemang.
Vill du att vi ska skräddarsy någonting till din arbetsplats, organisation eller kanske en konferens – så skriv till oss på: info@fabriciusresurs.se

Detta evenemang har redan ägt rum.
SPT Summer Retreat Sweden
2021-07-23 kl 09:00

-

2021-07-27 kl 16:00

EUR550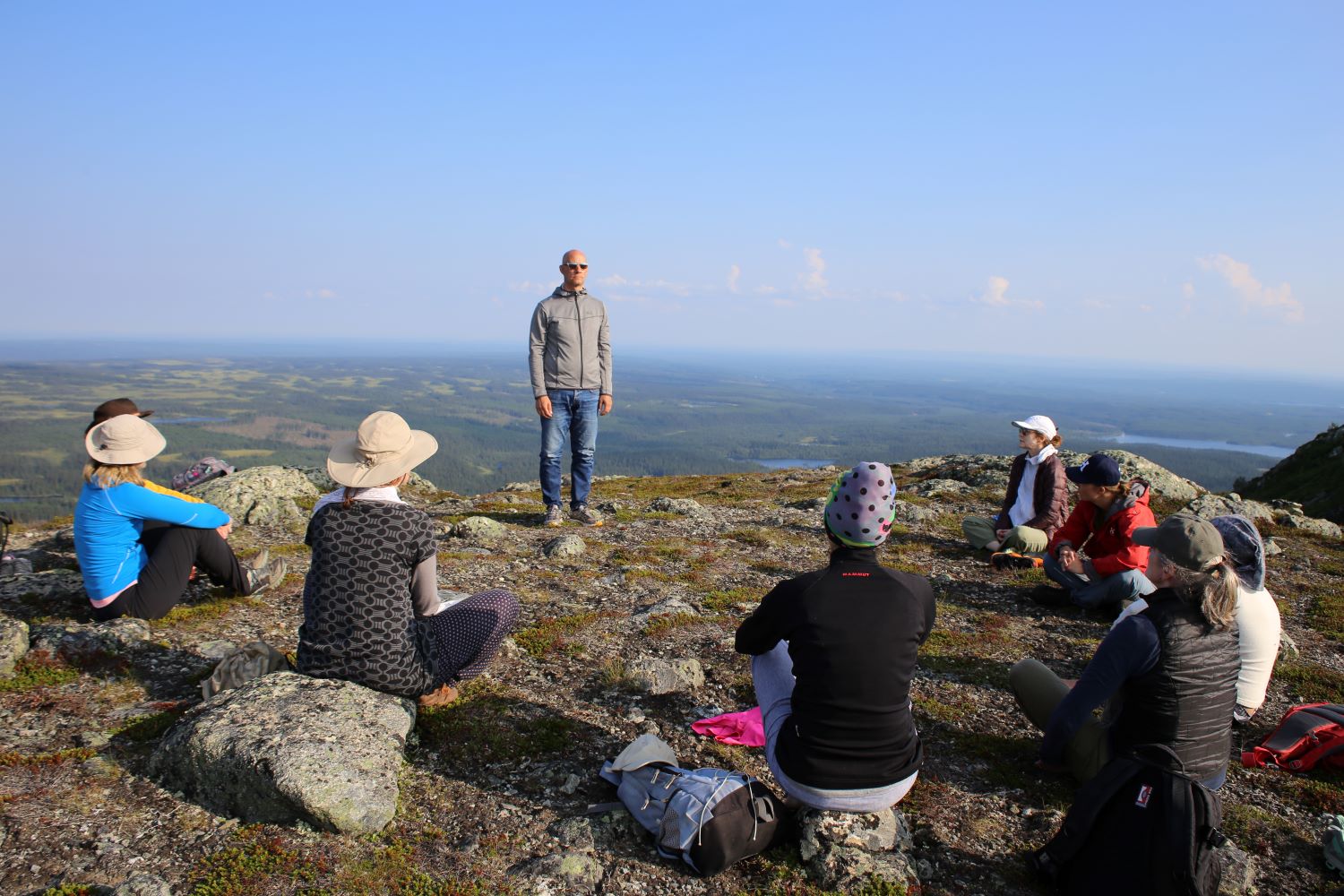 A few spots left – so we are open for late applications.
Social Presencing Theater (SPT) and meditation as sources of deeper Life Skills
Capacity building and deepening of the practice, through:
MEDITATION • SPT • NATURE • THEORY U
The intention
• Deepen and develop individual practice
• Explore the relationship between meditation and SPT
• Connecting inner nature with outer nature
• Provide theoretical background to explore the effectiveness of SPT
• Deepen the relationship between meditation and SPT
The basic frames will be similar to a meditation retreat – we limit our contacts with the outside world in order to deepen our individual and collective journey. We reconnect with our most natural (re)sources by turning our attention towards ourselves.
We will explore the relationship between meditation and SPT and dive into the inner capacities and life skills that you can acquire from practicing embodiment and presence. We refine our capacities of getting and staying in touch with ourselves, others and nature. The connection to nature will be an important part of the SPT Summer Retreat and we will involve both the garden and the wild nature in the area throughout the program.
SPT was developed as a mindfulness and awareness of body method within the framework of the social technology of presencing, Theory U. We will introduce the main aspects of Theory U and explore them more deeply with our practice. This allows us to generate ideas and prototypes how to utilize SPT for our personal development and as a means of transformation in our professional roles. The emphasis of the program is the practice and the shared experiences, but we also work with the relevant theoretical background that can help us navigate and deepen the exploration of the SPT practice.
The SPT Summer Retreat will count as a basic SPT course and qualify participants to join advanced SPT Programs. The program will also deepen and develop individual skills independent of previous experience with SPT and meditation. To deepen the process and the learning, three follow up calls on Zoom will be offered, to help participants further ground the practice in their everyday context.
The SPT Summer Retreat Team
Your hosts at the SPT Summer Retreat will be Anders Fabricius, Andrea Chlopzik, Vivian Fabricius and Liv Fabricius.
All four of us have long experience as well as advanced training in SPT and meditation. We also have a background studying and using Theory U and we have all practiced different kinds of embodied awareness practices such as martial arts, Qigong or Tai Chi.
Anders, Andrea and Liv are all SPT teachers, authorized to teach SPT Basic courses. Read more in the full invitation below.
Full invitation and practical information
The program take place at our retreat place in Ulriksfors, in the north of Sweden.
Participation fee: €550.
The price includes food, accommodation in shared twin bedrooms, the program fee and three follow up calls on Zoom (exact dates for the follow up calls will be set during the retreat). It includes dinner and accommodation from July 22nd.
We still welcome late applications, as we have a few spots left – please contact us at info@fabriciusresurs.se
Please write a few words about your previous experience with meditation, SPT and / or Theory U in the application.
Read full invitation, including practical details here: Invitation – SPT Summer Retreat 2021
Covid-19 update
We will be able to do the SPT Summer Retreat this year. When you sign up, you will get the full terms – invluding what happens in case you need to cancel due to Covid-19 or travel restrictions fur to the pandemic.